The Chair of Governors can be contacted via Rebecca Tills, the Clerk to Governors at rebecca.tills@laidlawschoolstrust.com, Laidlaw Schools Trust, Suite 2, 3rd Floor, St Nicholas Building, St Nicholas' Street, Newcastle upon Tyne, NE1 1RF or 0191 6622 416.
---
Alan Hodgson
Chair of Governors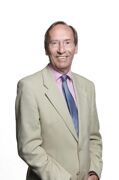 Alan taught for the first eleven years of his career in a secondary school in North Kensington, one of London's most deprived and socially challenged areas. During that time, he held senior positions as Head of Year and Head of History, teaching O Level, GCSE and A-Level.
He moved with his family to Northumberland and was Deputy Head at Corbridge Middle School for nearly seven years and then Head Teacher at St Joseph's, Hexham for nineteen years. During his headship, Ofsted inspected the school five times and was never graded it less than "Good with Outstanding features".
Since his retirement in 2015, he has worked as a consultant for Cambridge Assessment International Education, part of the University of Cambridge. He has successfully carried out many compliance inspections in China, the USA, Indonesia, Bermuda and the UK.
---
Mike Metcalf
Vice-Chair of Governors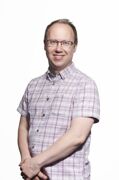 Mike was appointed as a local governor at Academy 360 in November 2018 and is a teacher at the Royal Grammar School in Newcastle, where he teaches French and German from Year 7 to A-Level. In addition to his teaching role, he is an experienced Head of Year, supporting students through pastoral and academic guidance, and undertakes regular training on all aspects of safeguarding and compliance issues, including specialist training in online safety and mental health first aid. Prior to his current post, Mike worked and studied in Cambridge, Paris and Normandy before returning to his native North East. He began his teaching career with a PGCE at Newcastle University and has nearly 20 years of teaching experience across the state and independent sectors. Growing up in Fulwell, he attended Monkwearmouth School; his son and daughter are now both at school within the Sunderland education system. He fully supports the Trust's aims of improving the opportunities and life chances of children and young people in the North East of England.
---
Kimberley Richardson
Local Governor
Kimberley was appointed to the Governing Board of Academy 360 in October 2021.
Kimberley has worked in education for many years as a Senior Leader for Together for Children and brings a wealth of experience in vulnerable children's services, including SEND services, Access and Inclusion and services for Cared for Children, including strategic leadership of the Virtual School; she also currently leads the city-wide alternative provision service development and sufficiency strategy and acts as deputy to the Director of Education.
Prior to her role with Together for Children, Kimberley was the HR Manager for Sunderland LA for over a decade, working directly with schools across the city, having specialised in employment law at university. Kimberley has a strong legal academic background and continues to hold a particular interest in ensuring legislative compliance through the robust application of statutory requirements.
Kimberley is the Lead Governor for Safeguarding.
---
Dave Archer
Local Governor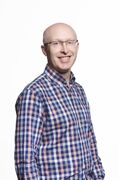 Dave was appointed as a local governor at Academy 360 in January 2019 and is a Senior Lecturer in Exercise Physiology and Nutrition at the University of Sunderland. Growing up, he attended an inner-city school in Dublin before attending Trinity College Dublin, receiving his PhD from the University of Aberdeen and lecturing there for several years before moving to the North East. His research includes teaching and learning, nutrition, performance sport and physical activity in schools. Being the first in his extended family to go to university, he firmly believes that education can play a vital role in expanding horizons and providing opportunities for young people to reach their potential.
---
Andrea Sawyers
Parent Governor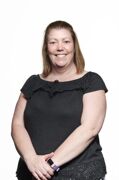 Andrea has been a parent governor for the past 8 years at South Hylton Primary and took on the role of Vice-Chair of Governors in the last two years. Andrea has been a Pharmacy Manager in the local community since leaving school, providing her with the knowledge and understanding of the advantages and challenges within schools, the community, and parents and pupils.
As her children have now moved into secondary, Andrea has now joined our Academy 360 governing body as a Parent Governor.
---
Linda Howat
Parent Governor
Linda joined the governing body in 2019. She moved to Sunderland, settling in South Hylton, in 2005, a serving soldier in the REME at the time. She later left the Armed Forces to bring up her 2 young children, who later attended South Hylton Academy and then Academy 360.
She has always been involved with the children's schools and has helped out in any way she can.
She is very proud to be associated with Academy 360, its staff and its values, all of which contribute to the local community and the personal development and continuous improvement of its students.